BLOOM! Celebrate Your Beautiful Self-Guided Journal by Nicole Annette-TAB
$

22.00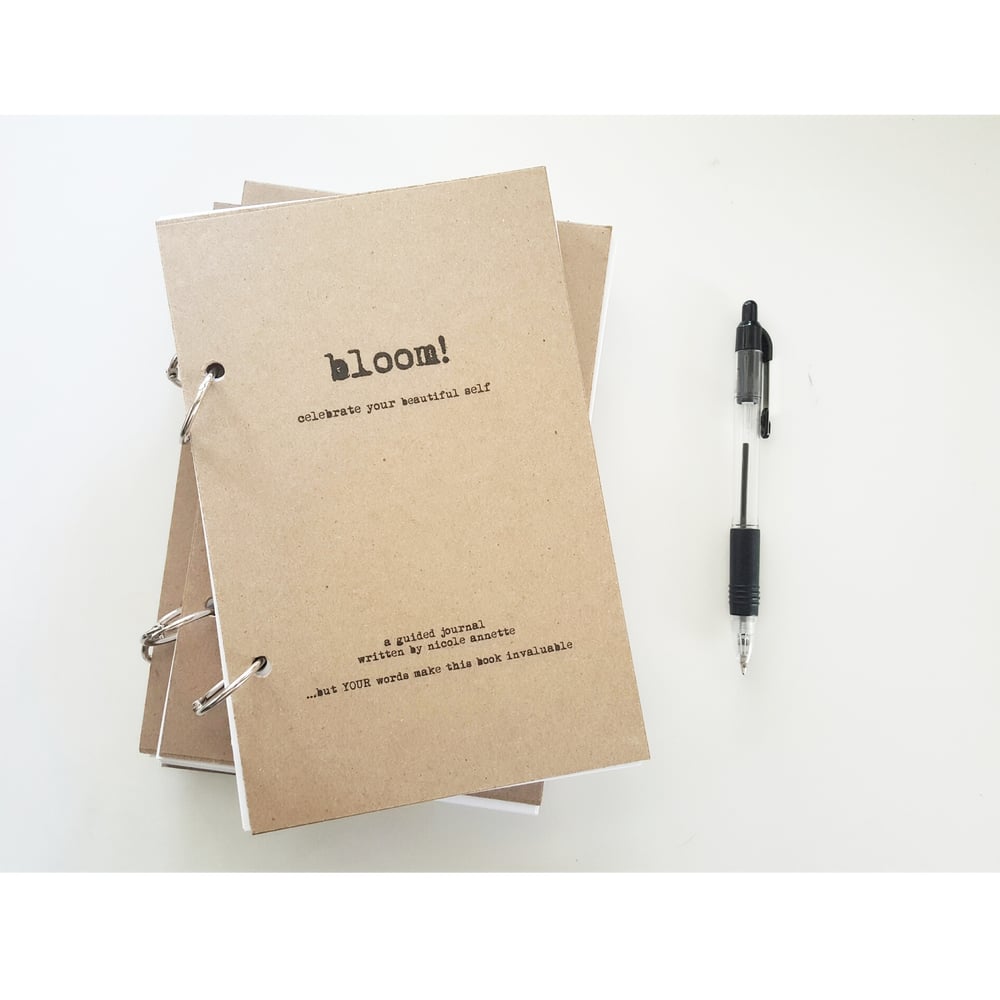 There is so much beauty in you, in me, and in all of us. May you discover it, may you cultivate it, may you celebrate it as you embark on your unique writing journey through the pages of this book.
Our BLOOM! journal will take you on a timeless journey as you celebrate the personal attributes which make you special and unique!
As you write, discover & explore your dreams, talents, goals, and most of all your beauty.
I am very passionate about these books. I use them in my life, and I am so excited to share them with you; because I really believe these simple & timeless books, can make a difference in yours...
STYLE & MATERIALS:
-handcrafted in our home studio/workshop
-hardcover natural kraft journal
-recycled paper
-natural & smooth 67lb Vellum Bristol Stock
-typewriter font
-5.5 x 8.5
-double ring binding for adding and collecting thoughts, memoirs, and extra pages
-50 unique guided journaling prompts
-lies flat
________
Our Take Action! journal series features simple & straightforward messages which speak volumes to the heart. I created these books out of my need to Cultivate Relationships, and Inspire Conversation within my own life. In this digital age, the written word is quickly losing its value. These one-of-a-kind gifts will create lasting memories, because YOUR WORDS, MAKE THIS BOOK INVALUABLE. Now that's powerful.
Share